We Build Custom Solutions
THAT EXCITE USERS, TRANSFORM BUSINESSES,
AND AUTOMATE CRITICAL WORKFLOWS
Premium web and mobile product development.
From ideation and strategy building to engineering, launch, and support.
What We Do
We are an independent, end-to-end software development company drawing on technical excellence in mobile and web development to lead businesses through their digital journeys. Our scalable, revenue-generating software solutions empower organizations to reach their unique business goals while adhering to project timeframes and budgets.
Product development
Carefully balancing our technical skills with your vision, we work with you from brainstorming to launch to captivate your users, improve the bottom line, and accelerate your business growth.
Web development
We create outstanding, cross-browser compatible websites, web apps, enterprise systems, and consumer portals with an eye for future growth, elegant design, and a flawless user experience.
Mobile development
Using the latest tools and approaches, we build intuitive mobile apps that work seamlessly, run fast, and integrate with any third-party services to engage and serve your users and boost your business revenue.
How We Do It
Take a look at some of our case studies to get a first-hand view of our capabilities.
Online stores for a leading electronics vendor and a popular fashion brand
A mobile banking app for business customers
Extensive aggregator for online food service ordering
Comprehensive Test Preparation Platform for High School Students and Graduates
Full-fledged POS System for Seamless Buying Experiences
Who We Work With
Over the years, we have accumulated a wealth of experience in a range of vertical markets and domains. These insights help us understand your business needs, sidestep industry-specific pitfalls, and build innovative web and mobile solutions that give you a competitive edge.
Finance
Simplify and automate complex processes, root out errors and inaccuracies, and respond rapidly to the fast-changing reality of financial markets with robust and secure fintech software.
E-commerce
Put everything you need to run online stores in one place. Oversee all operations, manage complex inventory, and sell more with less effort.
Retail
Unify all data for consistent, high-quality service, and engage shoppers on every level with multi-sensory retail experiences packed with real-time consumer insights.
E-learning
Create and set up memorable learning routines within minutes. Delight and engage learners with gamification, AR and personalization, and allow them to improve learning outcomes wherever they are.
HR & Recruiting
Empower HR teams with technology to find exceptional talent fast. Streamline the entire recruitment process with AI-powered web and mobile solutions that improve the ways companies find, evaluate, hire, and retain candidates.
Media & Entertainment
Go where your audience is. Unleash machine learning, AR/VR, big data, and IoT, and reinvent modern entertainment with enthralling multiple-screen experiences.
Sport & Outdoors
Support players, coaches, and fans with technology so they can make the most of their passion. Track and manage teams, venues, and events, and score higher with beacons, chatbots, geofencing, and other winning features.
Travel & Hospitality
Tap the power of connected transportation, insight-rich travel apps, and personalized offers and services to deliver unforgettable travel experiences. Nurture your end users' wanderlust and make them come back for more.
How We Work
We believe in the power of cooperation. That's why we work closely with our clients, align our innovative ideas with their vision and objectives, and keep tabs on emerging technologies that give them a competitive edge.
Custom software product design and development
Together, we will build your custom solution to digitize and automate business processes, enhance software portfolio, or improve your tech stack.
Product strategy
UX/UI design
Product engineering
Deployment and launch
Software services outsourcing and consulting
Do you need to strengthen your team or fill the skills gap quickly? We can supply the critical skills required to support your initiative and deliver your software faster.
Staff augmentation
Dedicated teams
Project support
Managed services
Find out more about our processes and
engagement models
Technologies We Work With
We rely on a rich stack of battle-tested technologies to build robust web and mobile applications that meet regulatory demands, attain customer goals, and exceed user expectations.
Benefit from one of the top programming languages, specifically intended for use in enterprise applications.
Develop for multiple platforms at once with this agile, user-centric JavaScript framework.
Turn your boldest vision into scalable and reliable web applications with a game-changing UX.
Tap higher ROI with gorgeous iOS apps that will stun even the most exacting users.
Gain global exposure with feature-rich Android apps fusing steady performance with visual appeal.
What They Say
Over the years, we have accumulated a wealth of experience in a range of vertical markets and domains. These insights helps us understand your business needs, sidestep industry-specific.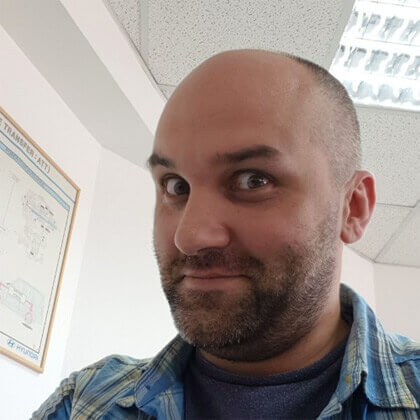 While the work is ongoing, the results so far have met the expectations of the internal team. Mainsoft successfully integrates with the client to establish a smooth and unified workflow. The team is professional, attentive, and dedicated.
Alexey Sokolov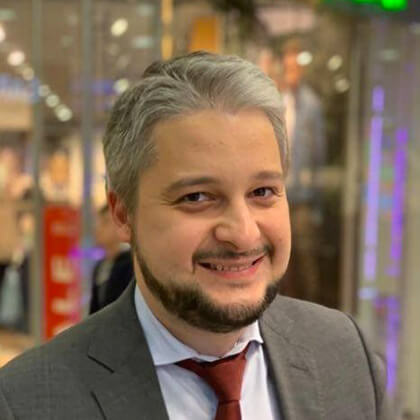 The recently launched app is connected to 100 vending machines, and both internal stakeholders and users are pleased with the app's high level of quality and stability. Mainsoft delivers high-caliber code with minimal bugs. The team fulfills requirements and remains flexible to change requests.
Vadim Kazantsev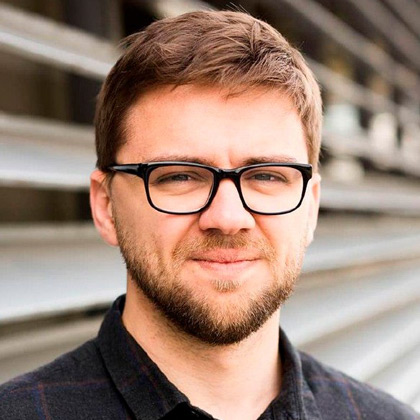 Various Mainsoft developers were able to produce a competitive application that has about 100,000 active users. Customers praised the application and the computer software company commended them for their reliability and their consistent performance that led to the success of their project.
Jan Morawiecki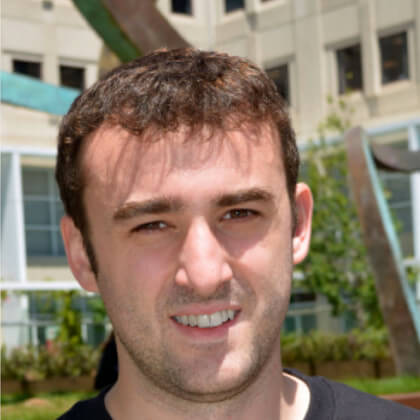 The vendor completed all tasks successfully, and all the solutions they created are still functional in 2020. The team's effective workflow was marked by regular communication and updates.
Matthew Lent
What Sets Us Apart
While other companies obsess about software intricacies, we concentrate on delivering impactful solutions that make a real difference to our customers' bottom line. Mainsoft's team of software consultants, designers and developers is a sum of individual talents. Together, we handle all curveballs, bypass project bottlenecks and take your online presence to the next level as fast as possible.
Dedicated project managers
In-house team of full-time experts
Modern design
Full stack in one place
Iterative development
Flexible processes
THANK YOU FOR REACHING OUT!
Our dedicated specialists will contact you within 24 - 48 hours.